Spiral Wound Gaskets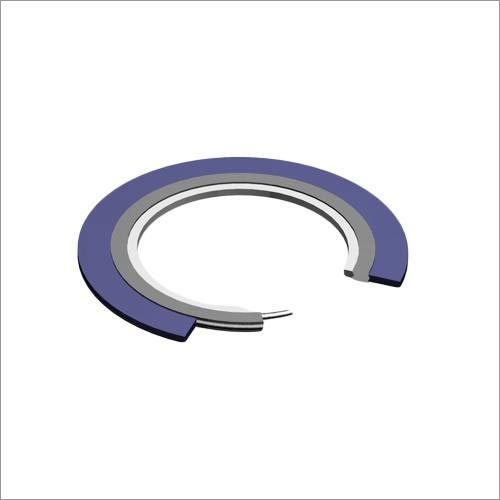 Spiral Wound Gaskets
Product Description
Banking upon in-depth domain knowledge and years of vast experience, we are engaged in supplying Spiral Wound Gaskets. These are the most reliable sealing element for use in critical and arduous applications. Sourced from trusted vendors, These are used to provide a shock proof sealing to the pipes. These are widely used in pharmaceutical, chemical, petrochemical and process industry. Spiral Wound Gaskets have greater stability and better compression characteristics, reduce process fluids turbulent flow and minimize flange face erosion.
Features:
High pressure sealing
Flexible and durable
Wide temperature range
Typical Applications:

Pipe, valve, pump, thermal exchange, condensing tower, plain hole and man hole of flange, etc.
Petrochemical, chemical, mechanical manufacturer, power station, metallurgy, shipbuilding, medical and pharmaceutical unclear power station and navigation, etc.
Prime Features:
Gasket are made in a wide variety of sizes and shapes.
Combinations of metal strip and filler are selected to suit the specific fluid media and operating conditions.
Quick to install and remove
Make gaskets suitable for high pipeline pressure on flat or raised flange faces.
Temperatures from cryogenic up to 1000 C
Spiral Wound Gaskets Package Types:
Between 1/2' ~ 24' gaskets are packaged by plastic clips each 10 pcs.
Upto 24' gaskets packaged by soft cotton tape each.
To ensure that clients receive the highest quality of spiral wound gaskets.
Specifications:
Filler Materials: Max. Working Temperature
Graphite 99.8% purity: 1200oC
Non Asbestos: 550oC
PTFE: 250oC
Ceramic: 1000oC
Contact Us
Plot No. 58, Bibijan Street, Ground Floor, Near Mohammed Ali Road, Mumbai, Maharashtra, 400003, India
Phone :+918037302057